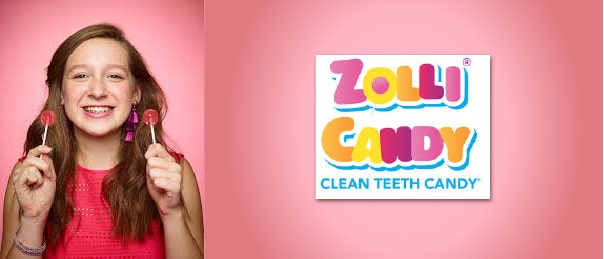 The Genius Behind This Candy Empire is a Teenage Girl
abelardino20, 4 years ago
0
1 min

read
2236
Alina Morse is the talk of the entrepreneurial town. She's 14 years old, she loves to dance — and she's the CEO of her own international candy empire!
It all started with a 7-year-old's curiosity. Why can't lollipops be healthy? Seven years and a whole lot of research and testing later, Alina Morse's candy creation is taking tastebuds by storm! Known as the Zollipop by Zollicandy, Morse's lollipop alternatives are as healthy as they are delicious. What makes Zollipops unique is directly in the formula! After months of research and taste tests, the young entrepreneur decided on her base: xylitol. It may sound bizarre, but it's actually more natural than the bleached sugar in your pantry! Morse chose xylitol because it is a natural sweetener and simple sugar alternative.

Alina Morse's Zollipop recipe is sugar-free, dairy-free and gluten-free. Not only are the treats safe to eat for tastebuds on strict diets, the candy actually cleans teeth! How's that for a healthy lollipop?! Fellow entrepreneur, Adam Belardino commends Alina Morse's out-of-the-box mentality. Stay tuned for the next rising entrepreneur highlight!
Related posts